KENT
Only three ironworks ponds survive in Kent, but the High Weald villages of Biddenden, Cranbrook, Goudhurst, Hawkhurst, Lamberhurst, as well as those below, were all involved in the industry.
Bayham Abbey, near Lamberhurst TQ 642366
William Wybarne leased the Abbey forge circa 1520, and it was still operating in 1667. The pond still holds water on the river Teise south of Furnace Wood, within the private Bayham Estate, right on the Kent and Sussex border. No public access.
Cowden TQ 454400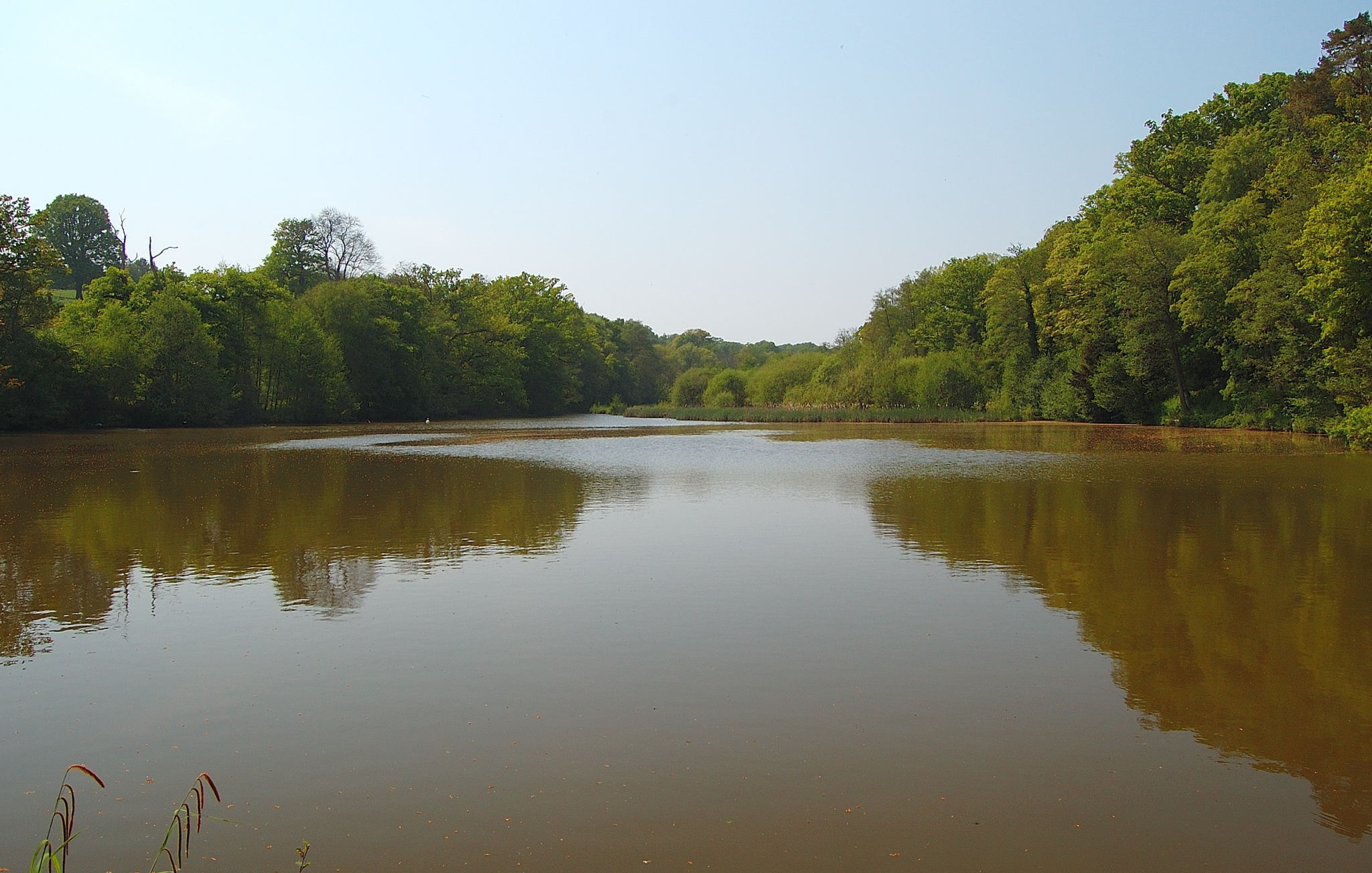 The bay of the extensive Cowden Furnace Pond lies on Furnace Lane, below Cowden village, and is bisected by the county boundaries of Kent and Sussex. William Bowen was the last known owner of the site which probably ceased work when he died in 1771. The rusty iron graveslabs of Richard and Mary Still, who died in 1726 and 1730 respectively, can be found near the vestry door at St. Mary Magdalene Church in Cowden village. Scarlets Furnace Pond (see East Sussex) lies about a mile west along the same lane. A few artefacts from both of these furnaces are on display at the Eden Valley Museum.
Horsmonden TQ 695412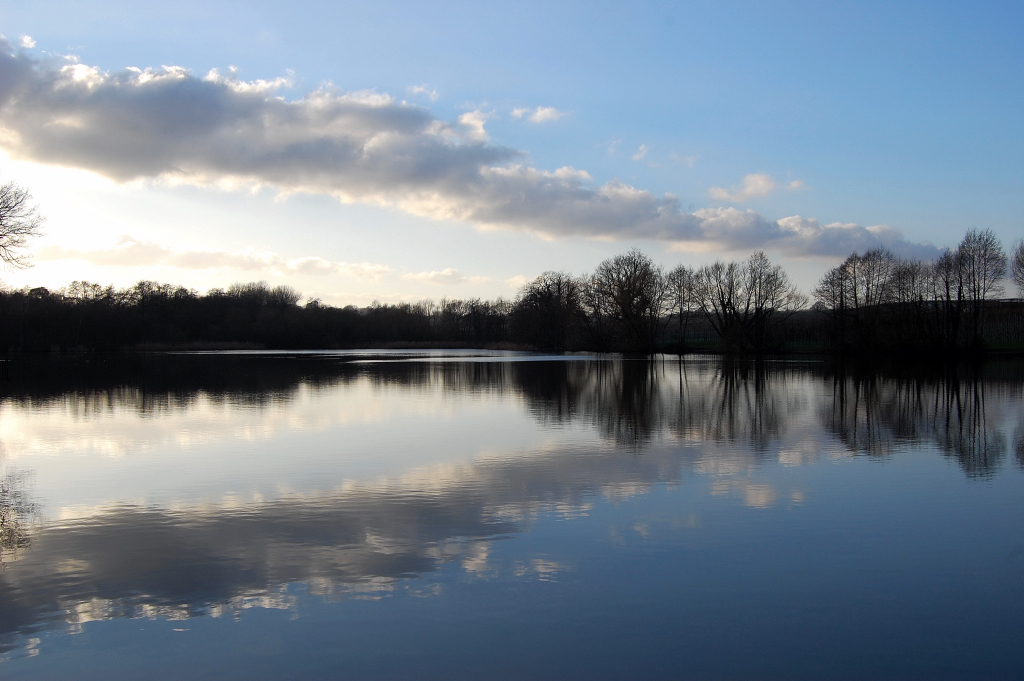 This spectacular pond, rightly called a 'fine sheet of water' by Straker, is about a quarter of a mile in length. Horsmonden Furnace, also known as Brenchley, was established before 1574. It was mainly used for gun casting and was still operating circa 1667. Local gun founder John Browne was Crown ordnance supplier. He made guns for Charles I, and later for Cromwell's Commonwealth. Horsmonden's ordnance products were dispatched to the River Medway and then shipped on to London. The present Horsmonden village grew up around the furnace and foundry sites, most of which lie within the parish of Brenchley.
A plain iron graveslab memorial with brass nameplate is set into the floor of St Margaret's Church, under the chancel arch. The church is about a mile south in the original Horsmonden village at TQ 704383.